Payeezy® Gateway
Hosted Checkout
Hosted Checkout allows you to quickly and easily add payment processing to your website with hosted customizable and secure checkout pages to collect sensitive billing information.
Payeezy® Gateway Hosted Checkout allows you to establish securely hosted web payment forms designed to accept Internet-based E-commerce transactions. With Hosted Checkout in place you are no longer exposed to the sensitive payment details required to process a payment. Additionally, you will have access to an expanding toolkit of payment options and fraud prevention tools without the need for additional development.
---
Features & Benefits:
Payment processing is completely hosted by CardConnect and facilitates PCI DSS compliance
Reduce interchange fees with support through purchase card level III detail
Rapidly integrate payment processing into your website
HCO Relay Response Retry: enables a dedicated response message called "Relay Response" for merchants who transact through Hosted Checkout
Hosted Checkout Screen Shot: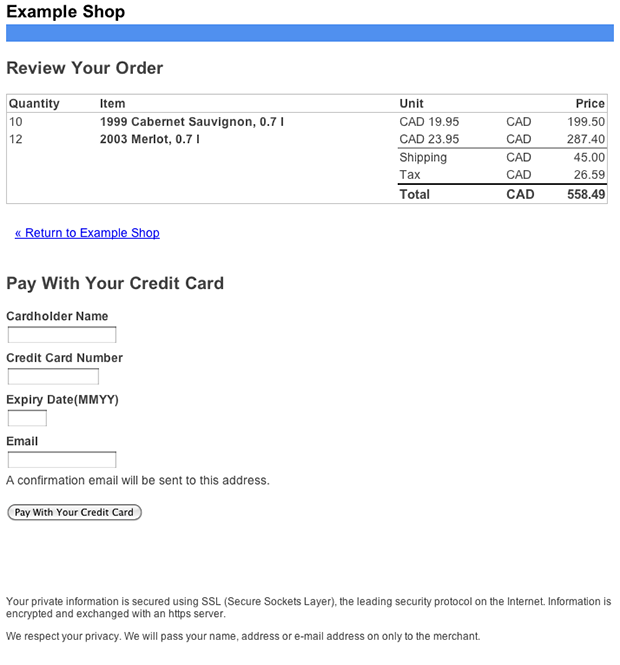 Apply Online
For instant approval!