Payeezy® Gateway
How It Works
How does the Payeezy® Gateway work?
The Payeezy® Gateway acts as a messenger to quickly and securely pass payment information between the consumer, the merchant, the bank acquirer and the consumer's bank to authorize and settle and fund all your card-not-present business. Payeezy® Gateway takes the complexity out of processing your eCommerce payments.
---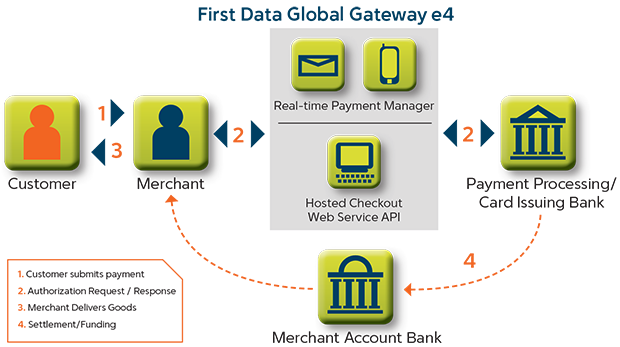 ---
Customer submits payment to merchant through the Real-time Payment Manager, Hosted Checkout, or Webservice API
The transaction data is transmitted to the card issuing bank to obtain an authorization and the response is sent back to the merchant
The merchant delivers the product or service to the customer if the authorization is approved
The transaction is settled by moving the funds from the card issuing bank to the merchant
Apply Online
For instant approval!